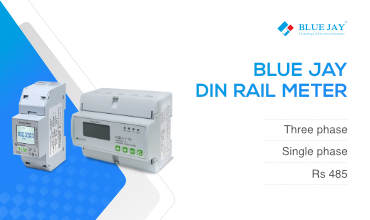 7 Things About Din Rail Meter You Must Know
With the advancement of science and technology, the din rail meter is one of the essential pieces of equipment in the power system. The Din rail electric energy meter, as a new measuring instrument, has many advantages and applications. In this article, 7 important things about Din rail mounted energy meters will be introduced.
3. What is din rail meter?
DIN rail meter is a specially designed watt-hour meter, its dimensions comply with the DIN standard, and it is easy to install on the rail of the power distribution cabinet. Compared with traditional energy meters, din energy meter has smaller volumes and higher integration, which can meet the requirements of narrow spaces, and are more convenient for installation and maintenance.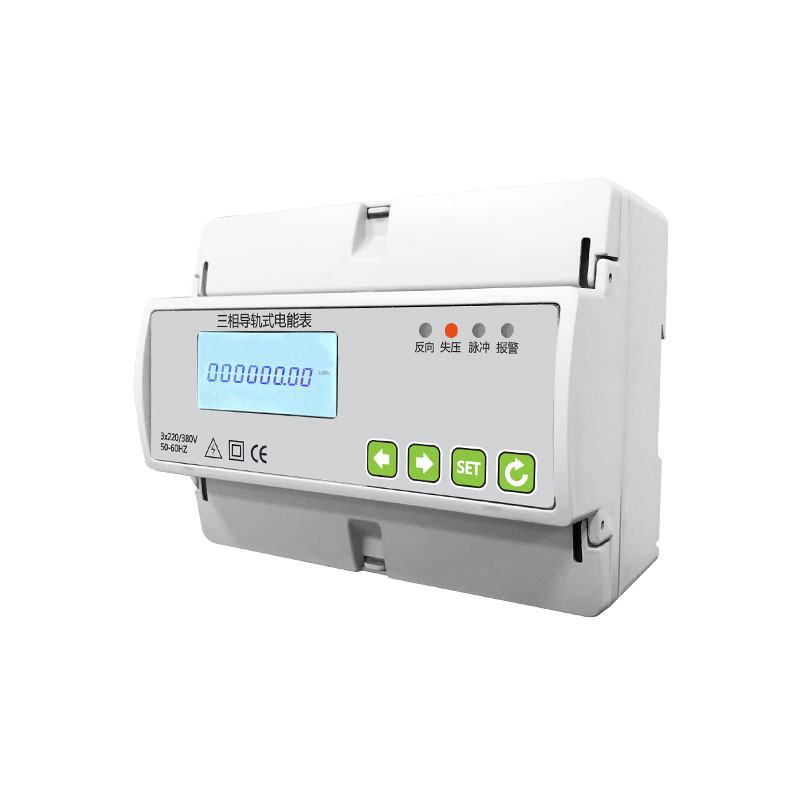 2. What are the applications of the din rail meter?
The din rail electric meter is widely used in various power distribution systems and control systems. The din rail meter can be used to monitor and measure electric energy parameters such as current, voltage, and power factor, so as to realize the measurement and control of electric energy. The din rail power meter can also communicate with other equipment to achieve data collection and remote monitoring, providing support for power management and optimization.
3. What are the types of the din rail meter?
Depending on the function and application, the din rail mounted energy meter can be divided into various types. Common types include energy metering instruments, power factor meters, voltage, and current monitoring instruments, etc. Besides, the din rail meter can be divided into single phase din rail meter, din rail 3 phase energy meter, or din rail energy meter wifi. Each type of the din rail mounted kwh meter has its specific functions and scope of application, and you can choose the appropriate model according to your actual needs.
4. What are the main features of the din rail meter?
Compared with traditional energy meters, the din power meter has many unique features. First, din rail meters have high accuracy and stability, and can accurately measure and meter electrical energy parameters. Secondly, the din rail smart meter usually has a small volume and a modular design, which is convenient for installation and maintenance. In addition, the din rail energy meter also has the characteristics of strong anti-interference ability and fast response speed and is suitable for various complex power environments.
5. What is the Blue Jay din rail meter?
The Blue Jay din rail meter is an extremely precise measuring instrument used to measure and control the motion profile of industrial machinery. It uses precise sensors such as accelerometers, gyroscopes, and magnetometers, and uses algorithms to monitor and control the trajectory of machinery in real-time. Due to their high precision, high reliability, and ease of use, Blue Jay din rail energy meters are widely used in manufacturing, aerospace, medical equipment, and other industries. Here you can choose a single phase din rail energy meter, a 3 phase din rail meter, or a multichannel energy meter.
6. What are the advantages of using the Blue Jay din rail meter?
There are many advantages to using a Blue Jay din energy meter. First, it can monitor the movement trajectory of the machine in real-time to ensure its accuracy and stability. Secondly, it can perform adaptive control according to different motion trajectories, making the motion of the machine more stable and efficient. In addition, it is highly reliable and expandable to adapt to various working environments and machinery.
7. How to install a Blue Jay din rail meter?
Blue Jay din rail meter installation requires certain expertise and skill. First of all, you need to choose the model and specification suitable for the machine and install it correctly according to the instructions. Secondly, precise calibration and debugging are required to ensure the accuracy of its measurement and control. Finally, careful acceptance and testing are required to verify its performance and stability. It should be noted that during the installation process, attention should be paid to dustproof, waterproof, and shockproof to ensure its long-term stable operation.

In a word, as a measuring instrument with high precision, the Blue Jay din rail meter has broad application prospects and market demands. Its use advantages and installation points are widely recognized and applied.
Related articles
What Does Energy Meter Accuracy Class Mean?