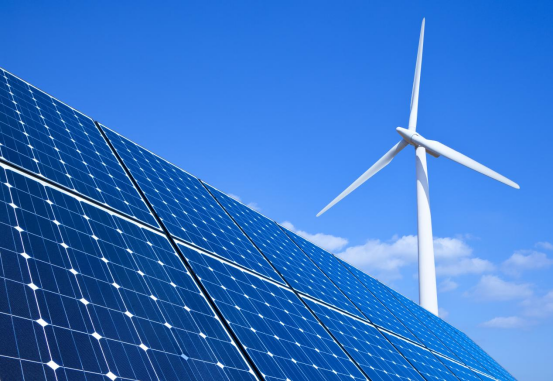 China Energy Group's installed power capacity exceeded 300 million kilowatts, and clean and renewable energy exceeded 100 million kilowatts
It is learned from the National Energy Group that as of August 31, marked by the commissioning of a number of new energy projects such as Tianjin Haijing Salt Photovoltaic Complementary Project, Xinjiang Ganquanbao Incremental Distribution Network Project, and Qinghai Gonghe Muguang Solar Storage Project, National Energy Group Electric Power Co., Ltd. The total installed capacity reached 303.49 million kilowatts, exceeding 300 million kilowatts for the first time, of which the installed capacity of clean and renewable energy power generation was 100.14 million kilowatts, a historic breakthrough of 100 million kilowatts.
Since the beginning of this year, China Energy Group has actively implemented the "41663" overall work policy, deeply implemented the "four guarantees and one major" development path, and accelerated the construction of major projects. A total of 22.54 million kilowatts of power projects have been started, of which 15.22 million kilowatts of new energy have been put into production The installed capacity of electric power is 15.39 million kilowatts, including 11.25 million kilowatts of new energy, and the proportion of new energy in the projects started and put into production is more than 65%.
Since the "14th Five-Year Plan", China Energy Group has put into operation a total of 46.26 million kilowatts of installed power capacity, of which clean and renewable energy has reached 33.7 million kilowatts, accounting for more than 70%, and has become the main force leading enterprise development and green transformation. As of the end of August, the proportion of China Energy Group's clean and renewable energy installed capacity jumped from 25.8% at the end of the "13th Five-Year Plan" to 33%, with an average annual growth rate of 2.7 percentage points.
It is understood that the National Energy Group focuses on the "dual carbon" goal, with the responsibility and mission of ensuring national energy security and promoting the construction of an energy power, coordinating development and security, coordinating supply protection and transformation, and solidly promoting support for affordable coal power construction and clean renewable energy The ability to maintain power supply and the level of cleanliness continue to improve.
At present, among the total installed power capacity of the National Energy Group, thermal power is 203.34 million kilowatts and wind power is 55.46 million kilowatts, both of which continue to rank first in the world.