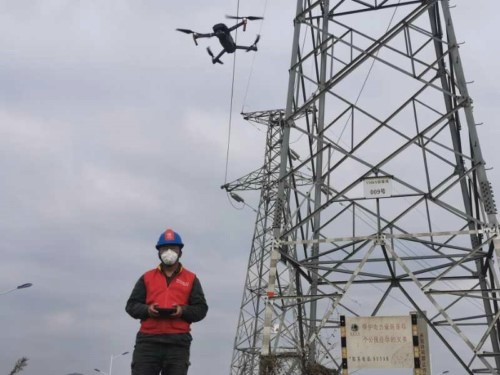 Drone in maintain of electric transmission line
"Let the maintain chain of power transmission and distribution 'fly up'!" On March 18, Hubei Xiaogan Power Supply Company broadcasted a live broadcast via the WeChat video system and organized operations and technical lectures for drone flight control. Trained 90 urban and rural power supply stations, and front-line employees.
Xiaogan Power Supply Company is a pilot promotion of drone inspection project for the distribution network, 60 employees participated in the training of drone flight controllers and promoted the "air-ground integration" of power distribution inspection. While improving the quality of distribution network operation and maintenance management, it also increased the inspection efficiency of 10KV and 110KV transmission line inspection coverage of the full-service chain.
The company is the first one to use the most advanced data link of 35 kV, 110 kV, and 220 kV transmission lines in Xiaogan Power Grid, achieving 57 sets of video real-time remote monitoring systems, squadron drone patrols, and manual walk patrols. With the digital line operation inspection geographic system, through the mobile network digital chain, can easily locate the target and special tour, set priority target on the digital map of the transmission operation inspection room. Achieve troubleshooting on the spot, eliminate hidden dangers, and monitor the quality of maintenance by remote digital means of video.