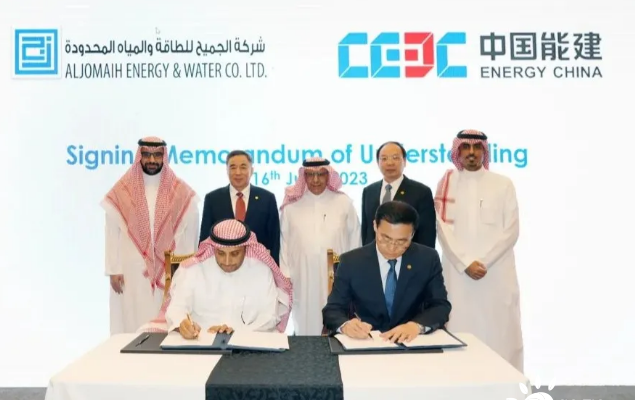 Energy China signed a strategic agreement with a Saudi company to jointly promote energy construction along the Belt and Road
In recent years, Energy China has continuously deepened the energy construction of the Belt and Road Initiative and actively expanded the global energy market. On June 16, 2023, Energy China and Saudi Al Jumeirah Holding Group signed a memorandum of strategic cooperation in Riyadh, Saudi Arabia, to jointly promote investment and construction cooperation in Saudi Arabia, the Middle East and the world in energy, water, and infrastructure to achieve common development. Song Hailiang, Secretary of the Party Committee and Chairman of Energy China, and Sheikh Ibrahim Al Jumeirah, Executive Director and Vice Chairman of Saudi Al Jumeirah Holding Group attended the signing ceremony and delivered speeches.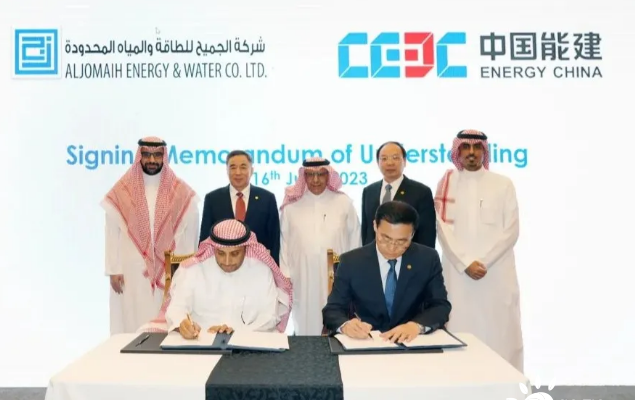 Song Hailiang said in his speech that Saudi Arabia is one of the most dynamic economic centers and innovation centers in the world. With the in-depth docking of the Belt and Road Initiative and Saudi Vision 2030, China-Saudi Arabia economic and trade cooperation has ushered in new opportunities for development. Energy China is a comprehensive large-scale group company that provides systematic, integrated, full-cycle, package development plans and services for China and the world's energy, power, infrastructure and other industries. It has strong technical advantages and rich experience in the fields of water, full ecological environmental protection, and full digital six. Al Jumeirah Holding Group has outstanding professional strength and significant diversification advantages.
China Energy Construction will take the initiative to integrate into the three major economic forms of green and low-carbon, digital intelligence, and sharing and integration. Adhering to the principle that the other party has needs, energy construction has advantages, both parties have consensus, and cooperation has win-win results, taking the signing of this cooperation agreement as an opportunity, Innovate cooperation models, strengthen communication and docking, jointly explore the Middle East and even global markets, and achieve new breakthroughs in investment and construction fields such as photovoltaics, green hydrogen and green ammonia, energy storage, gas power plants, seawater desalination, and sewage treatment, and promote the joint construction of China and Saudi Arabia The Belt and Road Initiative adds new impetus.