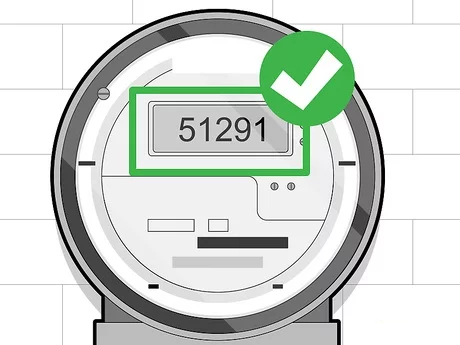 How does an electric meter work?
How does an electric meter work?
You've probably stared at the spinning numbers on a power meter and wondered, "What does an electric meter do, and how does it calculate my energy consumption?" The disc in an analog meter simply spins the multiple measurement dials as you pull kilowatt-hours (kWh) of electricity from the grid, resulting in a new reading. The difference between two readings — the current reading and the previous reading — helps your utility company determine your energy usage and the amount they should bill.
If you have an older meter, you may have noticed a utility worker coming to your home every month to take the current meter reading. If you have a smart meter, you won't see any utility worker physically visiting your home to read the meter, because a smart meter is designed to communicate directly with your utility to share your current usage details.
Some smart meters communicate via a cellular signal, but it is also possible that your smart meter is emitting radio waves, and a utility worker will drive through your neighborhood to collect meter readings. Smart meters with radio waves still allows the utility to collect data without visiting your home, but it doesn't communicate directly with the utility like a cellular smart meter does.
If you decide to install a solar power system, your utility may require you to swap your old meter for a new meter. If you live in an area with net metering, the new solar meter will help determine how much electricity you are pulling from the utility, as well as how much energy you are feeding back into the grid.
How an Analog Electric Meter Works?
Most homes and businesses not fitted with a new smart meter have a traditional analog meter. This mechanical meter is normally enclosed in a glass or plastic housing (to reduce the possibility of tampering) and has a metal disc inside that spins when you are drawing current from the utility's service wires. If you are a keen observer, you might have noticed the disc moves slower at times of low electricity consumption, and faster during peak usage times.
A mechanical electric meter has two conductor coils that create magnetic fields. One coil is impacted by the voltage going across the conductor, and the other is affected by the current going across the conductor. The magnetic fields generated by the interaction of these coils then turn a thin aluminum disc at a controlled speed, at a rate proportional to the amount of electricity consumed.
The spinning of the disc moves the dials that indicate the total electricity consumed in kilowatt-hours. A utility worker must visit, read, and record the current readings for you to be billed. You can also read the meter yourself to determine how much electricity you have consumed, and confirm that utility charges are accurate.
How to Read a Mechanical Electric Meter?
Knowing how to read an electricity meter is easy if you know what you're looking for. When reading your electricity meter, review and write down the numbers as they appear on the dials from right to left. In case the pointer is directly on a number, look at the dial to the right. If it has passed zero, use the next higher number, and if it hasn't passed zero, use the lower number. If the dial falls between two numbers, use the smaller of the two numbers.
Keep in mind, your electricity meter never 'resets', so you need to take two readings at two different times and compare them to understand your electricity usage over time.
How A Digital Electric Meter Works?
There are several types of digital electric meters. The oldest style of digital electric meter is similar to a mechanical meter, measuring electrical flow from the grid into your house, and then uses an analog-to-digital converter (ADC) to convert the readings to a digital signal.
Modern digital meters come equipped with AC (alternating current) sensors that detect amperage and voltage from the grid. These meters do a better job of recording all of the power in a circuit, making them somewhat more accurate than ADC or mechanical electric meters.
Digital meters, unlike their mechanical counterparts, have an electronic display that displays the current reading. You can read the display manually, and the utility company can get readings from the meter with high-frequency signals.
If you have solar power and are participating in net metering, your digital net meter will record your usage, as well as track the energy fed back into the grid, and help utility companies determine your total (net) energy usage and the amount they should bill.