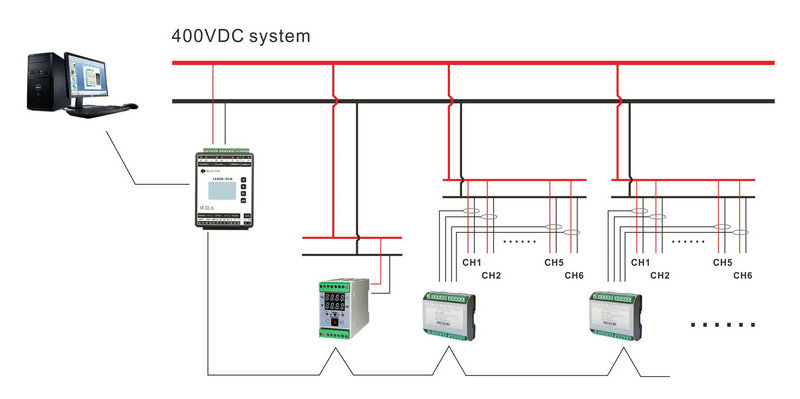 Insulation monitoring and fault location
In many important industrial production sites, especially mines, underground mines, and other places, there are very high requirements for power supply safety and stability. Some of the sites use IT systems (ungrounded power supply systems), when the IT system occurs ground fault, the ground fault current is usually very small and does not need to immediately cut off the fault circuit. So equipping a detect system to continuously monitor IT system working situation and locate the fault circuit can make sure power supply reliability. Besides,  the insulation monitoring system also can guide maintainer workers in troubleshooting.
Advantages of the insulation monitoring system
A highly reliable monitoring system needs to include functions such as insulation resistance monitoring, insulation failure pre-warning and alarm, and event recording. It should be free to set monitor parameters for different site situations and provide a communication function to send data/value to the remote host.
When a ground fault occurs in the system, it can promptly alarm and accurately locate the specific circuit where the fault occurred, so as to remind electric maintenance staff to troubleshoot the fault in time.
The first problem must cause the insulation monitoring device to send out a visible and/or audible signal. Insulation-related issues that could lead to malfunctions, costly operational interruptions, personal harm, and property damage are prevented. The insulation monitor was specifically designed for use in contemporary power supplies, which frequently also include converters, power converters, thyristor controllers, or directly linked DC components. EMC interference reduction measures, such as leakage capacitances to ground, play a significant part in this.
How does insulation monitor work?
The insulation monitor is wired between the active system wires and the ground. It superimposes a measurement voltage on the network with active measuring methods. If there is an insulation defect, the measuring circuit closes and a little current equivalent to the insulation fault flows. The device's electronics analyze this measurement current. If the insulating resistance falls below a specified threshold (response value), the gadget sends a message. For direct voltage (DC), alternating voltage (AC), and mixed networks (AC/DC), such as networks with voltage or frequency variations, high system leakage capacitances, or DC voltage components, insulation monitoring devices of the VARIMETER IMD family are available.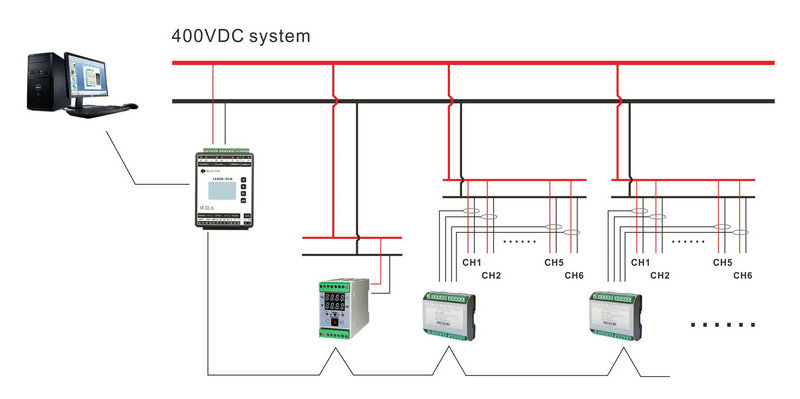 The active system conductors and the earth are linked to the insulation monitor. It adds a measuring voltage on top of the network. If an insulation failure occurs in a certain subcircuit, the measurement circuit closes and a little current equivalent to the insulation fault flows. This current signal be detected by the monitor device if insulation resistance falls below a preset value, the device will transmit alarm information in the RS485 network, and workers in the remote monitor center will know this situation.
More application areas of the insulation monitoring system
Insulation monitoring systems are utilized in medical technology, as well as data centers and information technology. Insulation monitors are used to keep ships, ports, and gantry cranes electrically safe. High system availability is also provided by solar power systems, airport illumination, and traffic lights. Electrical safety is also for mobile power generators, eMobility, and DC charging stations.