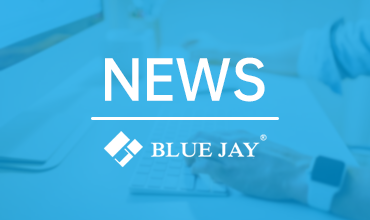 Product Notice – Product Name Change
Dear partners and customers:
We are pleased to inform that our product series model names have been adjusted in the third quarter of 2023. Between the fourth quarter of 2023 and the first quarter of 2024, both the old and new model names will be displayed on our official website. Starting from the second quarter of 2024, our website will be entirely updated to new product names.
During this transition period, existing customers can continue to place orders using the old product model names, while new customers please to order based on new model names displayed on our website. If you have any questions, please contact to our sales team. sales@cqbluejay.com
Product naming rule reference:
Product series name + appearance/generation + function + other features
DIGTAL PANEL METER:
BPM series (Basic panel meter)
| | |
| --- | --- |
| Before | Now |
| 192/3U | BPM2/3-96U |
| 192/3I | BPM2/3-96I |
| 192/3P | BPM2/3-96P |
| 192/3Q | BPM2/3-96Q |
| 192/3H | BPM2/3-96H |
| 192/3F | BPM2/3-96F |
| 193UI | BPM3-96UI |
| 193UIF | BPM3-96UIF |
| 193PQH | BPM3-96PQH |
| 194E | BPM3-96E |
APM series (Advanced panel meter)
| | |
| --- | --- |
| Before | Now |
| 194DR | APM-5MR |
| 194Z | APM-96Z |
| 194Y | APM-96Y |
| 194J | APM-96J |
| 194Q | APM-96Q |
DIN-RAIL ENERGY METER:
DEM series (Din-rail energy meter)
| | |
| --- | --- |
| Before | Now |
| 19D-22D | DEM-2M2D |
| 19D-23C | DEM-3M2C |
| 19D-24D | DEM-4M2D |
| 19D-34C | DEM-4M3C |
| 19D-37D | DEM-7M3D |
| 19D-NX | DEM-NX |
MCM (Multi-channel energy meter) series: No update
DC ENERGY METER:
DCEM series (Direct current energy meter)
| | |
| --- | --- |
| Before | Now |
| DCPM | DCEM-7MS |
| DCEM | DCEM-5MC |
| BJ195PUI | DCEM-96S |
| BJ-195-3PS | DCEM-3MS |
PELTIER COOLER DEHUMIDIFIER:
DH series (Dehumidifier)
| | |
| --- | --- |
| Before | Now |
| HD105 | DH1-20 |
| HD6001 | DH2-60 |
| HD6002 | DH3-60 |
| GF100-TEV | DH4-60 |
| HD8000L | DH5-80 |
| CS9150B | DH6-200 |