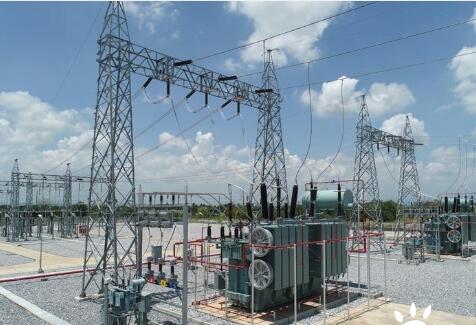 PowerChina Thailand Prachinburi 230kV Substation Project Handover
2022 October 3, the 230 kV substation project in Prachinburi, Thailand, undertaken by PowerChina, successfully completed the physical handover. This project is the fourth substation project handed over by POWERCHINA in the Thai market within the year after Ubon Ratchathani 500kV Substation, Pachu 115kV Substation and Pranburi 500kV Substation. Strong compliance capability in Thailand's electricity market.
Prachinburi 230kV Substation is the first AIS station built by the Electricity Authority of Thailand (EGAT) in Prachinburi, and it is one of the important hubs of the backbone network in central Thailand. The completion and operation of the project will effectively alleviate the shortage of power supply in the central and eastern power grids, and provide a solid guarantee for the stable operation of the backbone network and regional industrial development.
In the process of contract performance, the project team actively practiced the requirements of the Group's international business localization development, carried out refined management relying on local resources, and carried out in-depth localization practice. During the implementation of the project, the company headquarters only dispatched 2 Chinese management personnel, and employed more than 160 Thai and third-country management personnel and labor services through localized recruitment. The organizational model of subordinated operation and personnel training have been fruitfully explored. and practice, laying a foundation for the further development of POWERCHINA's localized development in the Thai market.