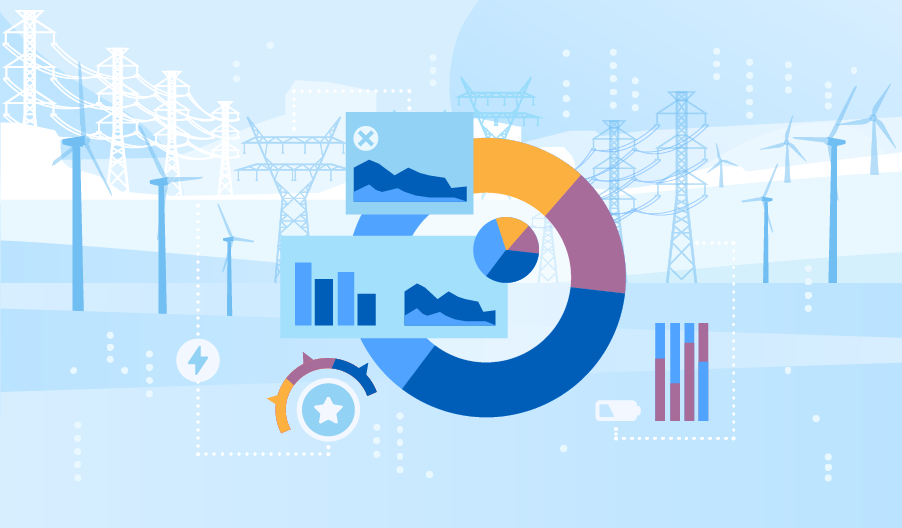 the application of big data technologies in field of electric power
1 Overview of big data in the operation of electric power companies
At present, some electric power companies have established and have a batch of information management systems for production, GIS, investment plans, projects, materials, infrastructure, finance, marketing, human resources, customers, etc., to achieve full coverage of business and build full assets. Enterprise management system for life cycle management, customer service, etc. However, from the perspective of enterprise management, the current information platform construction still has shortcomings.
1. The source of big data
In the process of power grid operation and management, its data types are mainly divided into basic data, operation data, management data and external data. Among them, basic data, operation data, and management data are stored in the power system, and basic data refers to Power equipment parameters and attributes. Operational data includes customer information, electricity consumption, and electricity sales. Management data mainly refers to integrated platform data. The external data refers to data such as geography, weather, law, etc., which are stored outside the power system.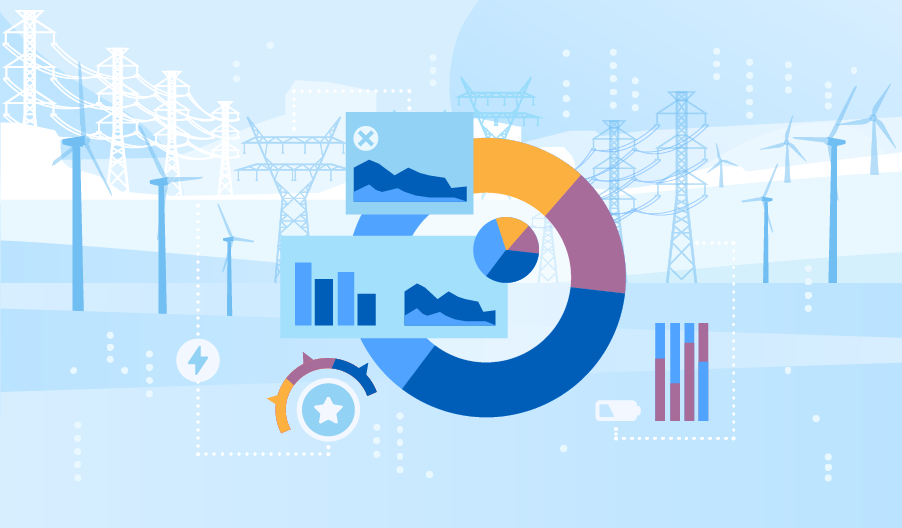 2 Key technologies of power big data
2.1 Internet of Things Technology
In the production field, the platform uses drones, power grid automation equipment, and visualized mobile operation terminals as carriers. By using its embedded system technology, streaming media and sensor technology, it realizes online video monitoring and real-time access to the load curve of the power grid. Trend monitoring, to prevent the detected faults and risks in advance, and to ensure the safe and stable operation of the power grid.
2.2 Big data technology
The platform covers large-scale data synchronization, massive data storage modeling, and deep learning data mining technology to achieve the extraction, integration, statistics, and analysis of core data of 12 information systems related to assets, marketing, human resources, finance, and customers. Realize the direct acquisition and direct delivery of all index data.
2.3 Visualization technology
The platform uses unity3D, css3, and ThreeJs technology to achieve 3D modeling rendering of panoramic display and homepage starry sky rotation, content entry dynamics, module switching effects, interface embellishment dynamics and other visual dynamics, which greatly improve page performance and user experience.
2.4 Artificial intelligence technology
Through the introduction of face recognition technology, the platform can accurately identify customers visiting the platform, welcome guests and sign-in management in a friendly manner, combined with artificial intelligence technologies such as voice recognition and somatosensory gestures, users can pass through at any time when performing function demonstrations and reporting tasks. Voice commands and gestures simulate sliding to quickly switch display content, giving visiting customers a brand-new, technologically-rich and immersive interactive experience.
3 Application of Electric Power Big Data Technology
3.1 Problems in the application
(1) The operation control of large power grids needs to be strengthened. With the continuous expansion of the scale of my country's power grid operation, the number of ultra-high-voltage, high-capacity large power grids continues to increase, so it is necessary to partition the power grid. After the introduction of the power system market, people have widely used the method of long-distance transmission of electricity, which is conducive to the improvement of the level of operation control, and thus effectively improves the control level of the system under the complex type of system members.
(2) System analysis needs to be strengthened. With the continuous expansion of the scale of my country's power grid construction, the dynamics of the power system have become more and more complex. With the reform and innovation of the electricity market, a large amount of economic data has appeared in the electricity market, which has caused the system to become more complicated, so it is necessary to analyze the power grid system.
(3) It is difficult to meet the requirements of high real-time and high uniformity. At present, in order to achieve the real-time control goal of the power grid, the phase measurement unit should be collected, but this method is difficult to meet the real-time analysis requirements of high-speed communication.
(4) People's requirements for intelligent dispatching continue to increase. During the safe operation of the power grid, its focus is on real-time control of monitoring and power grids. First of all, in the process of power grid monitoring, because the real-time change monitoring of grid system data takes a long time and the workload is large, it will greatly weaken the system operation; secondly, from historical data research, it is found that for the abstract data of grid operation, People's lack of in-depth analysis leads to insufficient centralized data, which will impose higher and higher requirements for future power grid changes and safe operation of power.