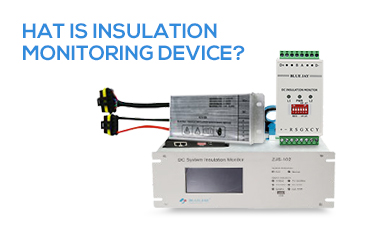 What Is Insulation Monitoring Device?
What Is Insulation Monitoring Device? The article will cover the definition, types, and application scenarios of DC insulation monitoring devices.
What Is Insulation Monitoring Device?
An insulation monitoring device, also known as an insulation monitor or insulation resistance monitor, is a device used to monitor the insulation resistance of electrical equipment and circuits. Insulation monitoring devices play a crucial role in safeguarding electrical systems. These devices are designed to monitor the condition of insulation in electrical installations, ensuring that any faults or degradation are identified promptly. It is commonly used in industrial and commercial settings to ensure the safety and reliability of electrical installations
Function or Advantages of Insulation Monitoring Device
Advantages: One of the key advantages of insulation monitoring devices is their ability to provide early warning of insulation degradation. This is particularly important in critical systems, such as hospitals or data centers, where any disruption can lead to significant financial or safety consequences.
Function: The primary function of an insulation monitoring device is to detect any deterioration or breakdown of insulation in electrical systems. Insulation breakdown can lead to electrical faults, such as short circuits or electrical leakage, which can be hazardous and cause damage to equipment or harm to personnel. Insulation monitoring devices continuously measure the insulation resistance between live conductors and the earth. They typically use a high-voltage, low-frequency AC signal to measure the resistance and calculate the insulation level. The measured insulation resistance is then compared to pre-set threshold values. If the insulation resistance falls below the set threshold, indicating a potential insulation breakdown, the insulation monitoring device triggers an alarm or signal. This alerts operators or maintenance personnel to the potential fault so that they can take appropriate action to rectify the issue and prevent any further damage or safety risks.
The Types of insulation Monitoring Device IMD
Conventional IMD: This type of IMD monitors the insulation condition by measuring the insulation resistance of the equipment or system. When the insulation resistance drops below a preset alarm threshold, the IMD will sound an alarm so that appropriate action can be taken to repair the insulation fault.
Dynamic IMD: This type of IMD can monitor changes in insulation status in real-time. It monitors insulation status by measuring leakage current in electrical equipment or systems. When the leakage current exceeds the set alarm limit, the IMD will automatically trigger the alarm and take corresponding measures.
Multi-channel IMD: This IMD can simultaneously monitor the insulation status of multiple electrical equipment or systems. It has multiple input channels, which can be connected to different devices, and independently monitor and alarm the insulation status.
Passive IMD: This type of IMD does not require an external power source and uses the natural electric field in the device or system to detect the state of insulation. Passive IMD has the characteristics of low power consumption and easy installation and is suitable for occasions that require long-term monitoring but cannot provide external power.
Common DC system insulation monitoring application
1. Insulation monitoring device application of electric operating power supply
Electric operation power supply is the main scenario for applying insulation monitors in DC power systems. It is mainly used in power grid substations and power plants. In recent years, it has also been widely used in more and more user substations. In the power system, there is generally a relatively long distance from the DC power supply system to the load equipment. In addition to most of the DC output lines being routed indoors, some are also routed outdoors. Especially in power plant applications, the loads are numerous and miscellaneous, so The insulation monitoring of the line is very important. Generally, the electric power supply system needs to be equipped with insulation monitoring equipment to improve the safety of the power station system. In some small user substations, because there are relatively few power supply output branches, generally only the insulation monitoring of the busbar is performed.

2. Insulation monitoring device application of high-voltage DC power supply in data center.
In recent years, with the explosive growth of data center construction, some new data centers use HVDC DC power supply system as the power supply system for servers. In order to ensure the safe operation and maintenance of data centers, most data centers are also equipped with insulation monitoring devices for DC buses. In data center applications, there are many output branches, all of which run indoors. At the same time, due to the large area of the data center and the large number of DC power supply systems, the server power supply is relatively independent, and the mutual influence is relatively small. At that time, for some cases where there were DC busbars connected in parallel, such as two sets of DC power supplies running in parallel, it was not suitable to adopt the method of multi-insulation host or AC small signal branch circuit detection, because when the busbars were connected in parallel, the mutual interference of the busbar monitoring might cause the small signal Interference with each other makes it impossible to monitor the insulation normally, and even false alarms occur frequently.

3. Other applications of Insulation monitoring device

In the mobile communication network, in order to cope with the harsh power supply environment in remote areas, the remote power supply technology of high-voltage DC power supply will be used to supply power to the remote RRU or repeater. Since the cables and optical fibers are routed together in the field, in order to protect personal safety in general, insulation monitoring is also provided for high-voltage DC equipment. In this type of scenario, it is basically only necessary to perform insulation monitoring on the DC bus of the residence.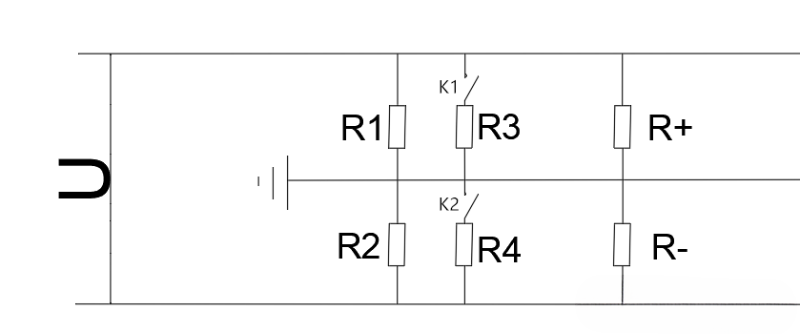 In order to ensure the power supply safety of
Read More »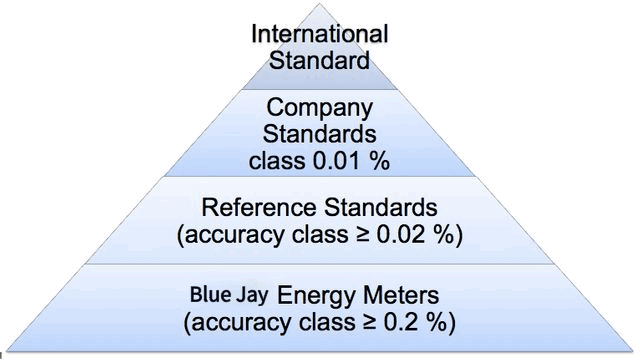 Energy meters are calibrated based on the energy meter
Read More »