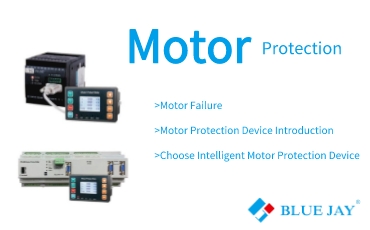 Why Is Motor Protection Required?
A motor protection system is a group of protection devices that protect the motor from various faults and damages. In general, motor protection can be divided into the following 3 levels:
External short-circuit protection of the entire installation. External protective devices are usually different types of fuses or short circuit relays. This protective device is mandatory and legal and placed under safety regulations.
External protection against overloading of specific equipment; ie avoid overloading the pump motor, thus preventing motor damage and failure. This type of protection reacts to electrical current.
Built-in motor protection with thermal overload protection to avoid motor damage and failure. Built-in protectors always require an external circuit breaker, and some types of built-in motor protection even require an overload relay.
There are three basic types of motor failures: electrical, mechanical, and mechanical failures into electrical. Common motor faults and fault types include: Bearing failure Insulation Breakdown Locked Rotor Overheating Overloading (electrical and mechanical) Phase imbalance and any voltage imbalance will result in a higher current imbalance. Reverse running Shaft Misalignment Vibration.
What is a motor protection device?
A motor protection device is a device that monitors and controls one or more parameters (such as current, voltage, temperature, speed or torque) of a motor or its circuits. The purpose of a motor protection device is to prevent or minimize damage to the motor and its circuits in the event of a fault or abnormal condition. Fuses: For low voltage motors, over-current and short circuit protection can be performed by fuses associated with switch disconnections or instantaneous trip circuit breakers that respond to instantaneous (nearly instantaneous) current values from short circuits, ground faults, or locked rotor currents. 
Fuse: Fuses are generally not suitable for overload protection because if sized to provide overload protection, they will blow when the motor starts due to the high motor inrush current, although they can be used as overload backup protection.
Circuit Breaker: A circuit breaker is an overcurrent protection device. It automatically opens and closes the circuit with a predetermined overcurrent. When a circuit breaker is properly applied within its ratings, turning the circuit breaker on and off will not damage it. A circuit breaker interrupts a circuit when high current flows due to a short circuit or overload. The circuit breaker simply resets after the fault is corrected. Circuit breakers can be divided into: thermal circuit breakers and magnetic circuit breakers. A circuit breaker consists of a pair of contacts that are opened or closed by an electromechanical mechanism triggered by a sensing element. Circuit breakers are more advanced than fuses because they provide the following features: reusability and reset ability after each operation. Protect against overload and under voltage by adjusting trip settings. Indication and isolation of fault location by manual or automatic operation.
Overload Relays: These motor protection devices interrupt a circuit when a high current flows due to an overload, and are often used on large low-voltage and medium-voltage motors. They consist of a sensing element that measures current and contacts that are opened or closed by electromechanical or electronic mechanisms. Overload relays are designed to protect motors from overheating and insulation damage due to prolonged overload or voltage imbalance. 
Overload protection is usually ensured by thermal overload relays. There are two main types of overload relays: thermal overload relays and electronic or digital overload relays. Thermal overload relays use bimetallic strips or heating elements to detect temperature rise in motor current. When the current exceeds a preset value, the thermal element bends or melts, causing the contacts to open or close. Electronic or digital overload relays use a current transformer or shunt resistor to measure motor current and a microprocessor or solid-state circuit to control the contacts. When the current exceeds a preset value, the electronics send a signal to open or close the contacts. Electronic or digital overload relays are more advanced than thermal overload relays.
What is Intelligent Motor Protection Device?
The intelligent motor protection device also protects against overvoltage, phase unbalance, excessive starts/stops, vibrations, PT100 temperature monitoring of stator and bearings, insulation resistance and monitoring of ambient temperature. In addition, an intelligent motor protection system is able to process signals from the built-in thermal protection. This type of protection device can realize overload protection, over-current protection, low-voltage protection, phase loss protection, reverse phase protection, reverse phase protection, etc.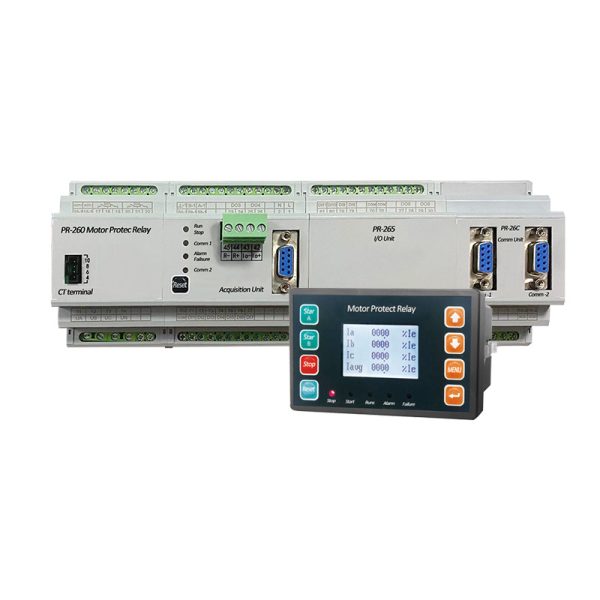 How to choose a intelligent motor protection device?
According to the natural environment, electromagnetic environment of the installation site, and the protection and control needs of measurement and control, an intelligent motor protection device should be chosen.
 Environmental conditions of the installation location. mostly refers to factors like temperature, electromagnetic pollution, vibration, wind, and sand.  Different from the thermal relay, the smart motor protection device is an electronic component with relatively strict requirements on the environment, which requires special attention.
Control voltage. Select the appropriate intelligent motor protection device according to the control voltage of the system. The motor protectors of some manufacturers only provide 24VDC power input interface.
Measurement, control and protection requirements. Choose the measurement and protection functions to utilize based on the motor's kind, characteristics, power size, and relevance.
Control demand. Establish the control requirements in accordance with the process's operational needs, choose the control modes—manual, automatic, local, or remote—as well as the necessary control points—before determining whether the number and features of the input and output terminals satisfy the requirements.
Communication needs. Determine whether to use communication for remote control and remote signaling according to requirements, and further determine which communication method to use.
To meet the needs of the cabinet. Choose an integrated or split type intelligent motor protector based on the various cabinets. In general, fixed cabinets are protected with one-piece protectors, and drawer cabinets are protected with split-type defenders.
Special needs. It is up to you to decide whether input and output terminals are necessary.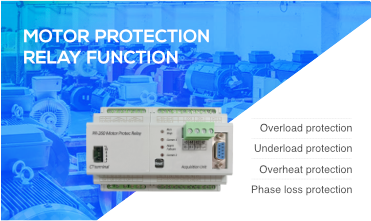 The motor protection relay can provide all-around protection for
Read More »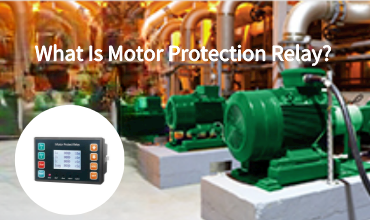 The motor protection relay is an electrical device used
Read More »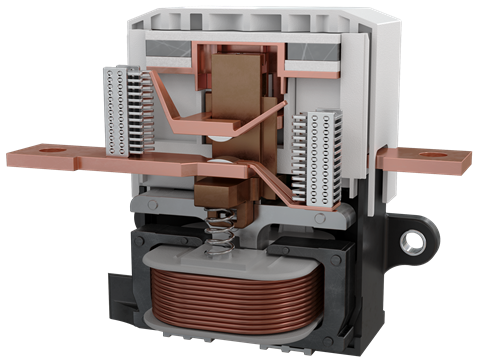 At present, most of the motors used in coal
Read More »