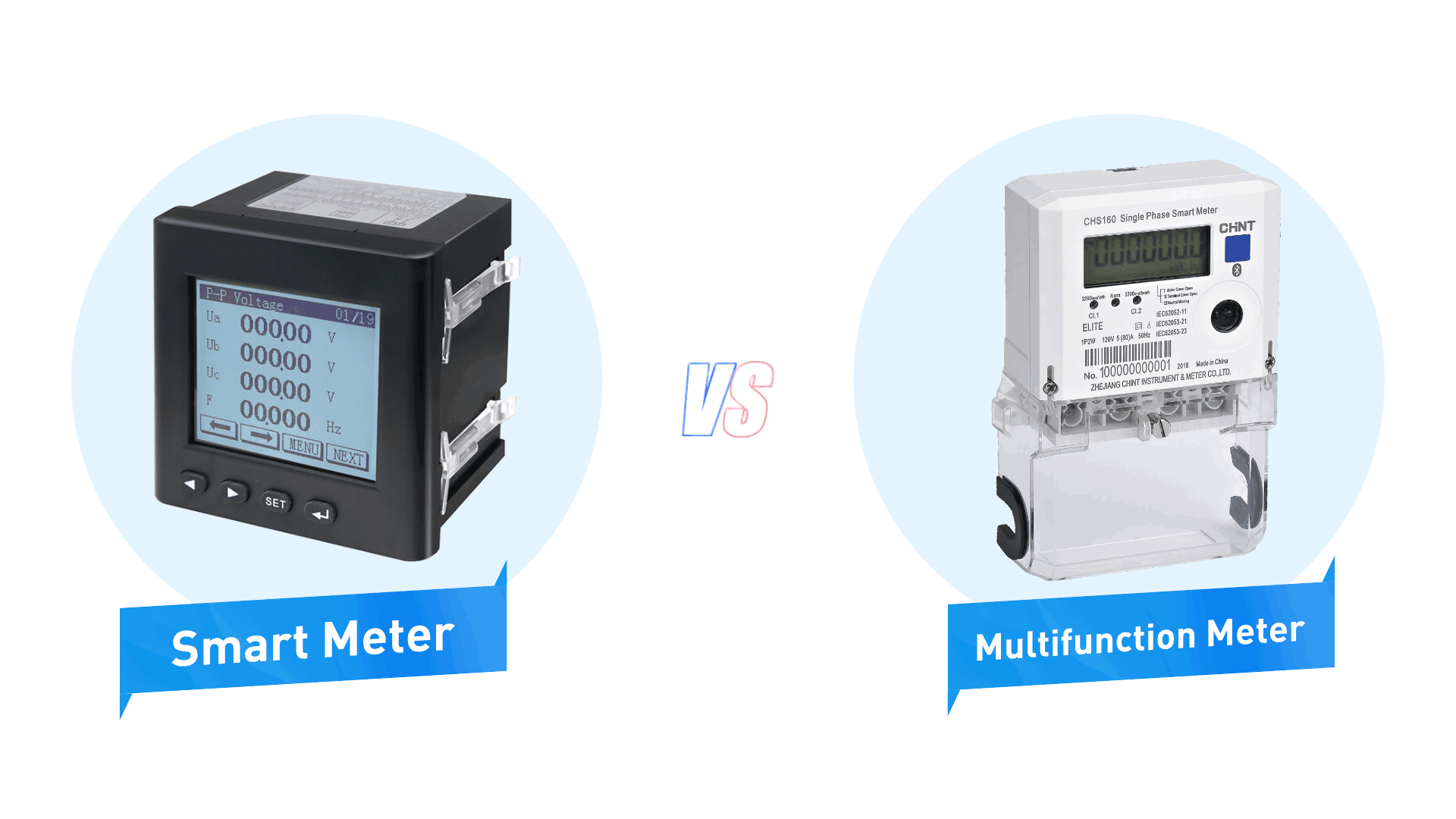 3 Differences Between the Multifunction Meter and Smart meter
Both the multifunction meter and the smart meter are currently widely used power metering devices in the power grid. This article mainly introduces to you what are the differences between multifunctional meters and smart meters.
What is a multifunction meter?
The multifunction meter is a kind of multifunction energy meter that is used for power measurement of high and low-voltage power grids. In addition to measuring active/reactive power, this multifunction power meter also needs to have two or more functions such as time-sharing and demand measurement.
What is a smart meter?
The smart meter is one of the smart grid metering terminal equipment. With microprocessor application and network communication technology as the core, it undertakes the heavy burden of raw electric energy data collection, calculation, and transmission.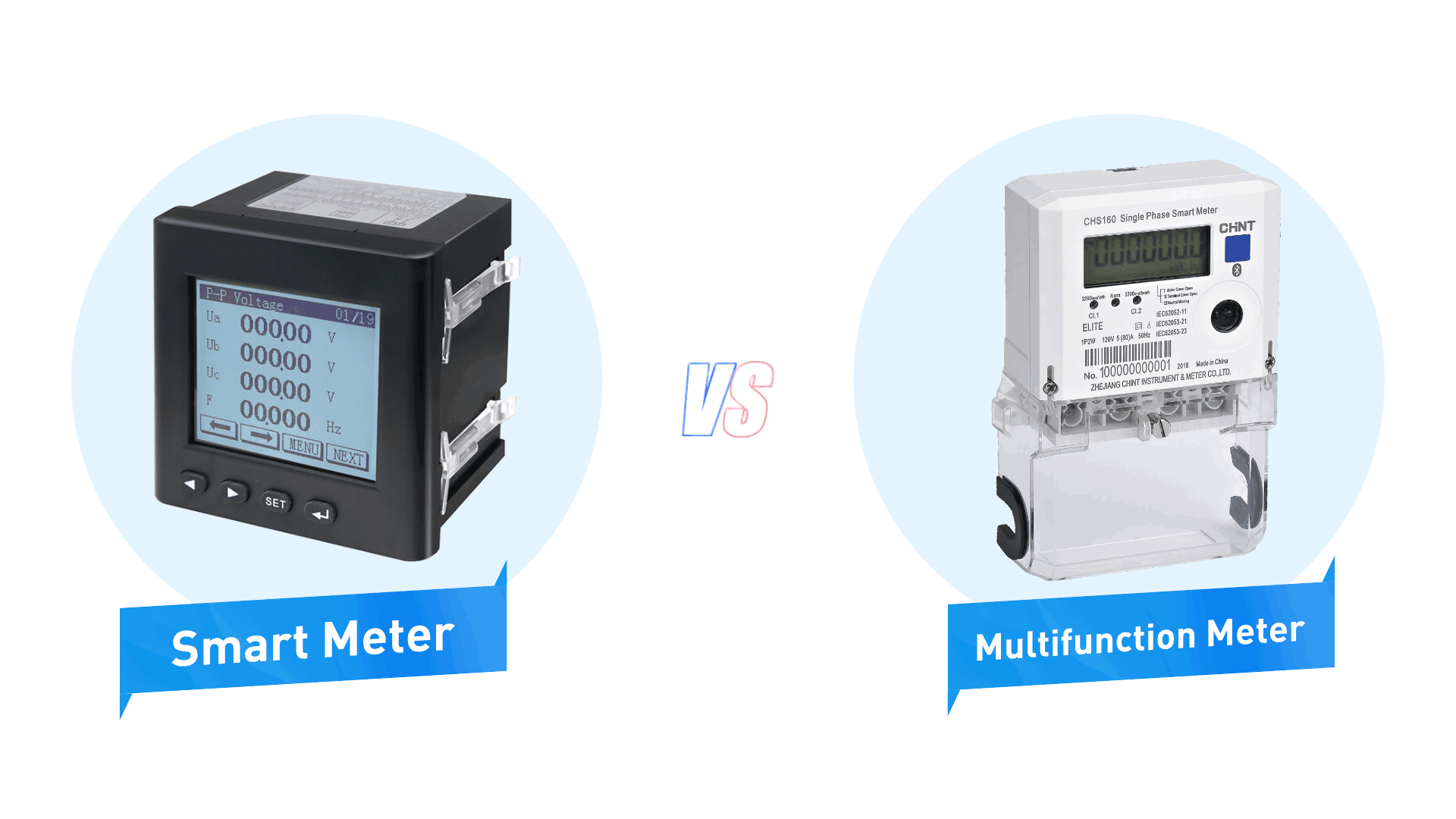 3 differences between multifunction meter and smart meter
The starting time of the multifunction meter and smart meter is different
The multi function meter was born in 1997. It mainly solved the problem of friction of the mechanical electric energy meter and improved the sensitivity.
Smart meters were officially launched in 2009. It has realized the full coverage of low-voltage centralized reading and smart meters in the power supply service area. Therefore, some power companies mainly purchase smart meters.
The standardization requirements of the multifunction meter and smart meters are different
One of the most notable features of multifunctional meters and smart meters is the series standardization of smart meters. At present, smart meters have normative requirements in terms of external dimensions, installation dimensions, external structure, metering performance, functional configuration, reliability requirements, communication methods, interface requirements, information exchange security, acceptance testing, and automation.
The functions of multifunction meter and smart meter are different
Both multifunctional meters and smart meters are fully electronic meters, both of which have parameter monitoring functions, metering functions, display functions, storage functions, freezing functions, load curves, event recording functions, fee control functions, anti-theft functions, fee control functions, etc.
In terms of communication function, the multi function meter has two communication methods, such as RS-485 communication interface and far-infrared interface, and the smart meter can be equipped with a 4G wireless communication module, NB-IOT wireless Internet of Things communication module, and power Carrier wireless communication module.
To sum up, you can choose the digital multifunction meter or smart meter according to your actual situation. At present, the multifunction meter is mostly used in special power consumption scenarios such as gateways, substations, and power distribution rooms, while the smart meter is suitable for rental houses and community properties, schools, hotel apartments, shopping malls, industrial parks, and many other different power consumption scenarios.
If you need the multi function energy meter, you can trust Blue Jay which is a manufacturer of energy meters for ten years. Blue Jay multifunction meter is a multifunctional electric meter that can measure various parameters such as voltage, current, power, energy, and frequency. It has a digital display and can communicate data through various communication protocols. It's designed for accuracy, reliability, and ease of use. To know more about multifunctional meters, please contact us via this email info@cqbluejay.com.