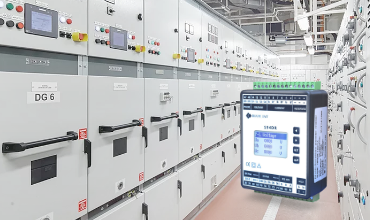 Multifunction Meter – Everything You Should Know
A multifunction meter is a device that combines several measurement functions into a single instrument. Here are 7 things you should know about multifunction meters:
What is a multifunction meter?
A multifunction meter (mfm meter) is an electronic meter device that integrates multiple measurement functions. It can simultaneously measure various electrical parameters such as voltage, current, frequency, and power, and can also perform data processing, recording, and communication operations. The multifunction energy meter is widely used in the field of industrial automation control and electric power.
What is the multifunction meter working principle?
The working principle of the multifunction meter is based on the principles of electromagnetic induction, voltage division, and current mutual inductance. The multifunction energy meter converts the electrical signal to be tested into a standard voltage or current signal through the induction circuit and then undergoes steps such as amplification, filtering, digital-to-analog conversion, and processing to obtain the measurement results of various electrical parameters and display them on the LCD screen or computer interface. and record.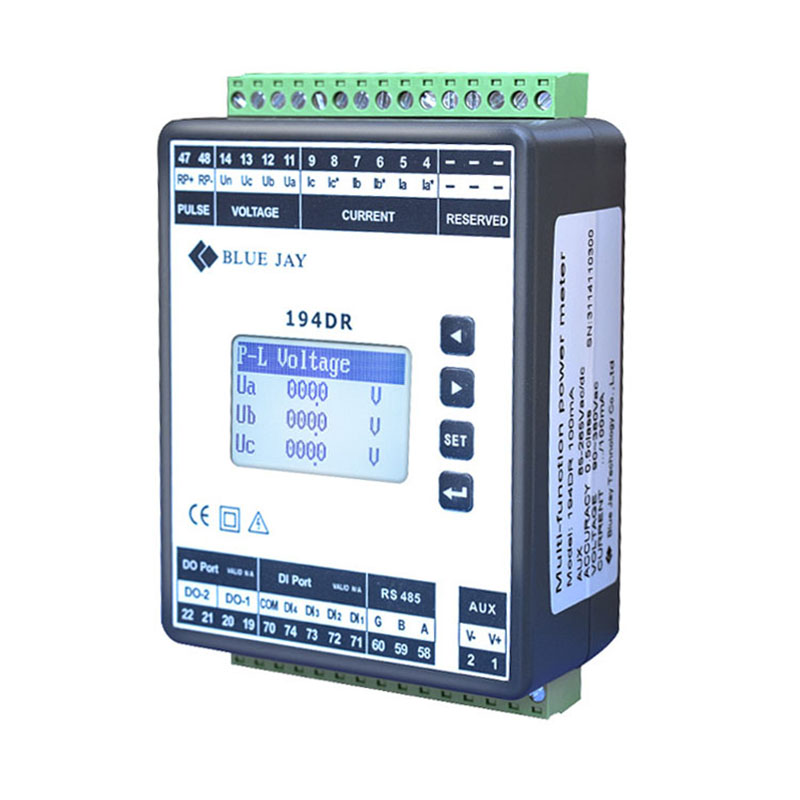 How does a multifunction meter work with electrical components?
The work of multi-function meters and electrical components is realized through signal output and reception. The most common way is to transmit the measurement data to control equipment such as a computer or PLC through a communication interface to realize real-time monitoring and processing of data. At the same time, the multi-function meter can also directly output control signals to drive various electrical components to operate. It plays an important role in equipment operation management and safety assurance and can help users effectively grasp equipment status and performance, detect and deal with faults in time, and improve production efficiency and quality.
What are the advantages of the multifunction meter?
The advantage of a multifunction meter is that it can perform a variety of data analysis and recording in addition to basic measurement functions. This multi-functional feature makes it suitable for a wide range of occasions. For example, in the medical field, multi-function instruments can measure the patient's body temperature, pulse rate, blood pressure, and other data, and automatically convert them into charts for analysis and comparison after recording, effectively helping doctors make diagnosis and treatment decisions; in industrial production, the multifunction meter can record important data such as temperature, pressure, flow, etc., in order to maintain the standard and stability of production.
Where is the multifunction meter application?
The application of multifunction meters is very extensive. For example, in manufacturing, multifunction meters can be used to monitor the operating status of plants and machines, including recording parameters such as temperature, pressure, flow, and electrical energy. These data can be monitored at any time to adjust and maintain equipment in time, thereby improving production efficiency and quality. In addition, multifunction meters can also be used to detect and analyze the quality of products in the production process, such as detecting the nutritional content and quality of food, detecting the output power and efficacy of medical equipment, etc.
How to choose the right multifunction meter?
Several factors need to be considered in choosing a suitable multi-function meter: first, you need to know the specific content of the measurement, because different multifunction meters are suitable for different measurement ranges and accuracy; second, you need to consider whether the appearance and size of the meter are suitable for the occasion; finally, the price of the multifunction meter is also an important consideration.
Where to buy the cheap multifunction meter?
There are many suppliers of multifunction meters in the market, and it is necessary to conduct certain investigations and comparisons before choosing a multifunction meter that suits you. You can retrieve relevant information and product reviews through the Internet, or go to a physical store to view and try different brands and models of meters, so as to finally choose a product with stable performance and favorable price. If you want to buy an industrial multifunction meter with rs485, Blue Jay which is a China electric meter manufacturer can be one of the good choices for you. Here you can choose single phase multifunction meter or 3 phase multifunction meter. All multifunction meters are UL/CE certified.
Blue Jay Multifunction meter connection diagram
The wiring diagram of the multifunction meter needs to pay attention to the connection mode and interface of each part. Generally speaking, you need to read the manual first to understand the functions of each interface and the corresponding cable connection method, so as to avoid data errors caused by incorrect connections. Here is the Blue Jay multifunction meter connection diagram in the following:
In a word, a multifunction meter is a very important device, which has a wide range of applications and can provide measurement and analysis of various parameters, thereby helping people to better control and monitor various processes and parameters, improve work efficiency and accuracy degree, improve product quality and safety, and contribute to the development of science and technology.
Related Article:
3 Differences Between The Multifunction Meter And Smart Meter