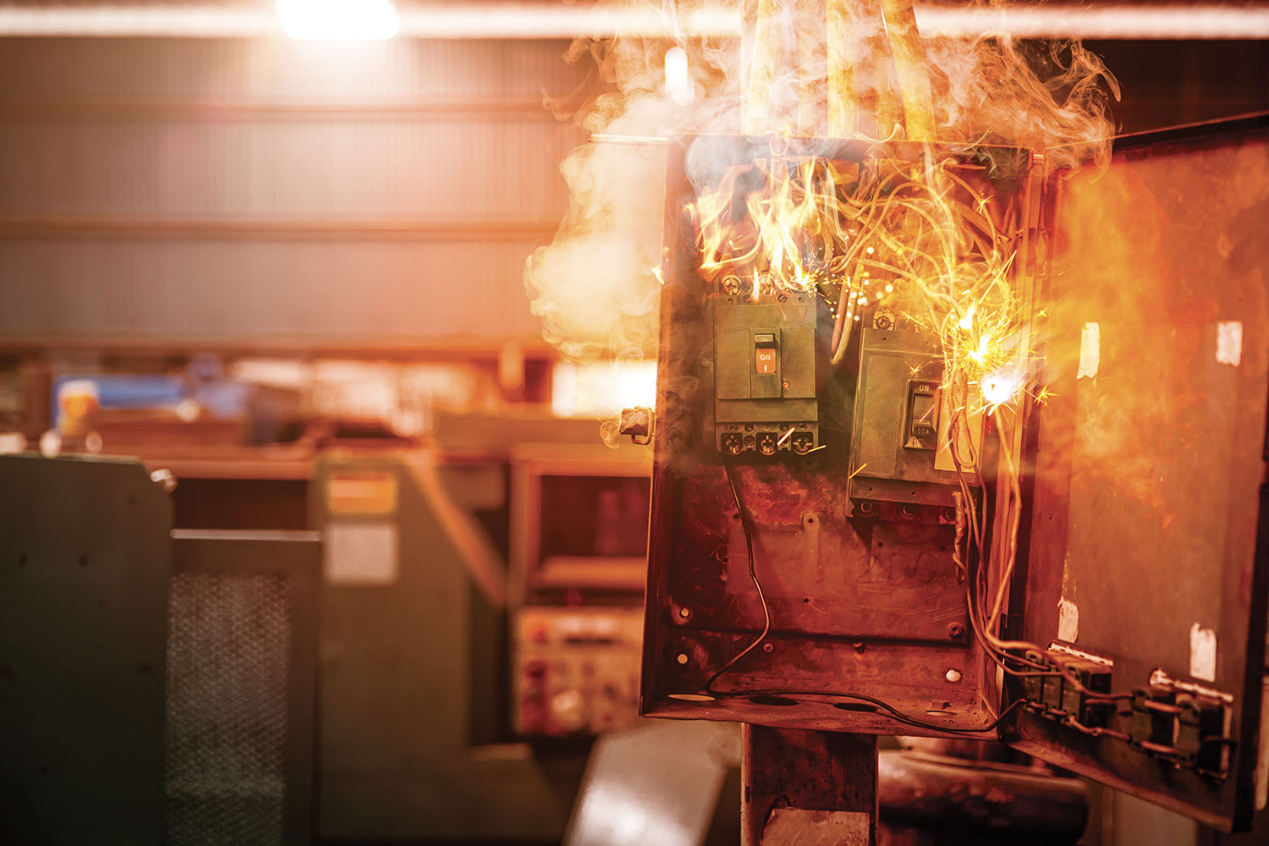 What Is Arc Flash – Electrical Arc Flash Explained
An arc flash, often referred to as an electrical arc flash, is a sudden and perilous release of energy that occurs when an electric current arc or jumps through the air from one conductor to another. This hazardous phenomenon can be triggered by a breakdown in the insulation of electrical equipment or by accidental proximity of electrical conductors. Arc flashes are characterized by their intense brightness and scorching temperatures, resulting in a dramatic release of energy.
This dramatic event manifests as a visible burst of light and heat energy within an electrical system, typically taking the form of a brilliant spark or flash. Arc flashes occur when an electrical current travels through a gas or the air medium during an interruption or fault. Such incidents commonly happen within various components of electrical equipment, including inductors, cables, switches, and other essential electrical apparatus.
In summary, an arc flash is a critical safety concern, marked by a sudden and dangerous electrical discharge, which can manifest as a brilliant spark or flash of light, typically associated with the breakdown of electrical insulation or unintended proximity of conductors within vital equipment.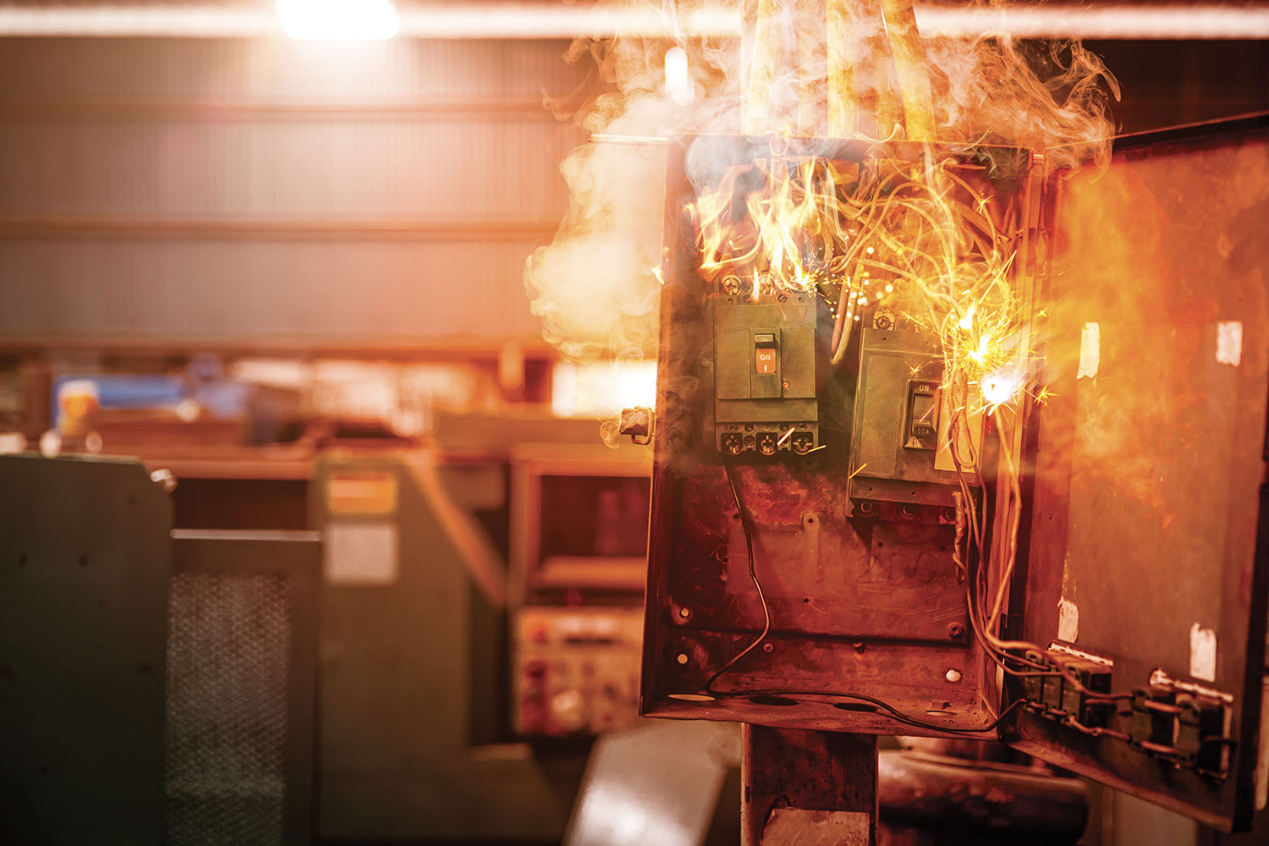 Arc flashes are primarily caused by a breakdown in the insulation of electrical equipment or by the accidental proximity of electrical conductors. Several factors can contribute to the occurrence of an arc flash:
Electrical Equipment Failure: Equipment failure, such as insulation breakdown or aging components, can lead to an arc flash. When insulation materials deteriorate or are damaged, it increases the risk of electrical faults.
Accidental Contact: Accidental contact with electrical conductors or tools coming into contact with live components can cause an arc flash. This is especially likely in situations where safety procedures are not followed.
Dust and Debris: The presence of dust, dirt, or other foreign materials inside electrical equipment can create a path for electrical arcing. When these materials accumulate and become conductive, they can lead to an arc flash.
Overcurrents and Short Circuits: Overcurrent conditions, such as short circuits or overloads, can cause electrical faults and initiate an arc flash. These overcurrents may result from faults in the electrical system or equipment.
Corrosion and Environmental Factors: Environmental conditions, including corrosion, moisture, and chemical exposure, can weaken the integrity of electrical equipment and increase the risk of an arc flash.
Human Error: Mistakes made by individuals working with electrical equipment, such as improper installation or maintenance, can lead to an arc flash. Failure to follow safety protocols and standards is a common contributing factor.
Equipment Modifications: Unauthorized modifications or alterations to electrical equipment can disrupt its safety features and create conditions conducive to arc flash incidents.
Some common causes of arc flash in switchgear
Equipment Failure: Aging or malfunctioning switchgear components can lead to insulation breakdown, short circuits, and other electrical faults, which may trigger an arc flash.
Inadequate Maintenance: Neglected or irregular maintenance of switchgear can result in the accumulation of dust, debris, and corrosion, making it more susceptible to electrical faults and arc flashes.
Accidental Contact: Human error, such as improper handling, accidental contact with energized components, or using tools or equipment without appropriate safety measures, can cause arc flashes.
Overcurrents: Overloads, short circuits, or other overcurrent conditions within the switchgear can lead to the rapid release of energy in the form of an arc flash.
Inadequate Insulation: Deterioration or damage to insulation materials within the switchgear can create pathways for electrical arcing.
Environmental Factors: Harsh environmental conditions, such as moisture, chemical exposure, or extreme temperatures, can contribute to the weakening of switchgear components and an increased risk of arc flashes.
Unauthorized Modifications: Unauthorized alterations or modifications to the switchgear can disrupt safety features and create conditions conducive to arc flash incidents.
Loose Connections: Loose electrical connections, such as bolts or terminals, can generate excessive heat and arcing, potentially leading to an arc flash.
Switching Operations: Incorrect or improperly executed switching operations can generate arcs if not performed following established safety procedures.
Foreign Materials: The presence of foreign materials or pests within switchgear enclosures can create conductive paths for electrical arcing.
Arc flashes can vary in intensity and characteristics depending on several factors, including the electrical system's voltage, the amount of available fault current, and the specific circumstances surrounding the incident. There are four general types of arc flashes:
Open Air Arc Flash: This type of arc flash occurs when electrical equipment or conductors are exposed to the surrounding atmosphere. Open-air arc flashes are typically the most powerful and destructive type of arc flash. They release intense heat, light, and pressure, and can lead to significant injuries, damage, and fires.
Ejected Arc Flash: In an ejected arc flash, there is an explosive release of energy, often due to a fault within enclosed equipment like switchgear or circuit breakers. This causes components, such as molten metal or equipment parts, to be forcefully expelled from the equipment, posing additional hazards to personnel in the vicinity.
Enclosed Arc Flash: Enclosed arc flashes occur within sealed or partially enclosed electrical equipment, where the arc's energy is partially contained. The enclosure can magnify the pressure and heat generated, potentially causing equipment damage and posing risks to those working with or near the equipment.
Tracking (Tracking Arc) Arc Flash: A tracking arc flash occurs when electricity follows a path over an insulating surface due to contamination, moisture, or other factors. This path allows the arc to travel, causing damage to the insulating material and generating heat and light. Although less intense than other types of arc flashes, tracking arcs can still pose safety risks.
How to prevent arc flash?
Arc Flash Rley
Solution for & arc flash& protection - focus on simplicity, flexibility and function
Preventing arc flash incidents is crucial to ensuring the safety of personnel and the protection of electrical equipment. Here are essential steps and measures to prevent arc flash:
Regularly inspect and maintain equipment: Make sure electrical equipment is in good working order and replace aging or damaged parts in a timely manner.
Use Arc Flash Suppression Devices: Install arc flash suppression devices, such as arc flash suppressors, to reduce the occurrence and spread of arcs.
Use appropriate protective devices: Select appropriate arc flash relays, circuit breakers, fuses, and protective switches based on the characteristics and loads of the circuit.
Personal Protective Equipment (PPE): Provide and require the use of appropriate PPE for individuals working with or near electrical equipment. This may include flame-resistant clothing, face shields, safety glasses, gloves, and hearing protection.
Training and Education: Provide training to electrical workers so they understand the dangers of arc flash so they can take proper precautions.
Work procedures and standards: Comply with relevant safety standards and work procedures to ensure the safe operation of electrical systems.
These precautions can reduce the risk of arc flash, protect personnel safety, and maintain the reliability of electrical equipment.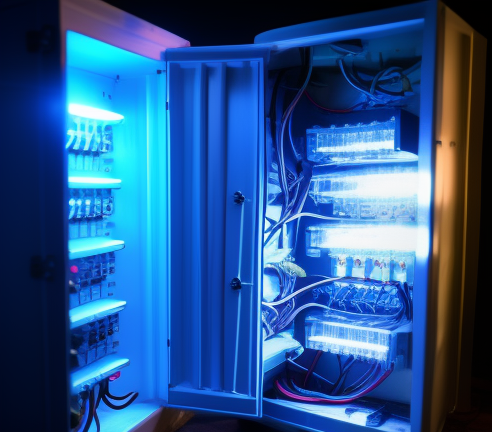 Arc Fault and Arc Flash are two different but
Read More »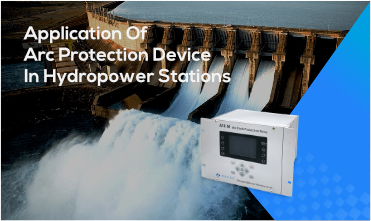 The arc protection device is mainly used for the
Read More »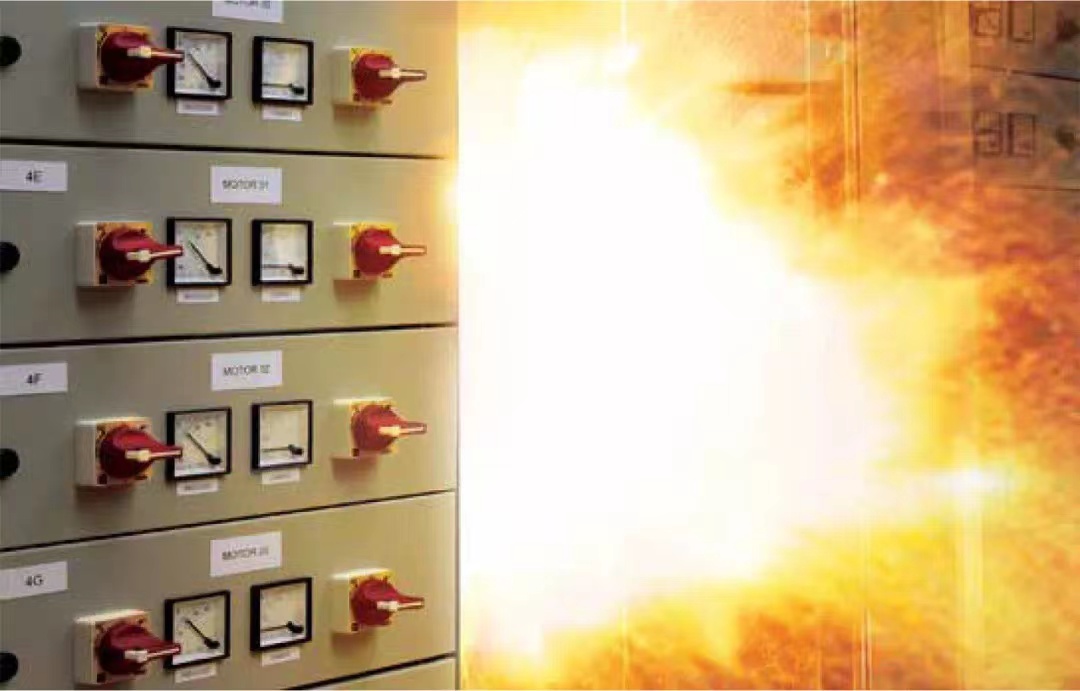 The arc flash relay is an important protective device
Read More »