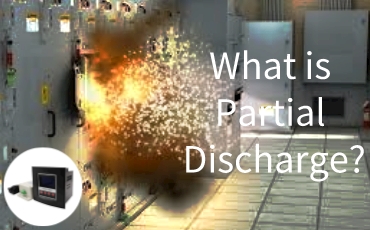 What is partial discharge?
Partial discharge (PD) is an electrical discharge in which the insulation between conductors is only partially bridged, which may or may not occur in the vicinity of the conductors, As defined by the International Electrotechnical Commission IEC 60270. The main reason for partial discharge is that when the dielectric is not uniform, the electric field strength in each area of the insulator is not uniform. In some areas, the electric field strength reaches the breakdown field and a discharge occurs, while other areas remain insulated.
What are the types of partial discharge?
There are four types of partial discharges:
Internal discharge: Occurs in voids or cavities within solid or liquid dielectrics. 
Surface discharge: it appears at the junction of different insulating materials.
Corona discharge: Occurs in a gaseous dielectric in the presence of an inhomogeneous field. 
Tree discharge: the continuous impact of discharge in a solid dielectric forms a discharge channel.
Mechanism of Partial Discharge Damage to Insulation
Partial discharge corrodes the insulating structure, and its damage mechanism to the insulation has the following aspects:
1. Charged particles (electrons, ions, etc.) hit the insulation and destroy its molecular structure, such as fiber fragmentation, thereby destroying the insulation. 
2. Due to the influence of charged ions, there will be a local temperature rise in the insulation, which will easily lead to overheating of the insulation, and carbonization will occur in severe cases;
3. Ozone (O₃) and nitrogen oxides (NO, NO₂) generated by partial discharge will corrode insulation, and nitric acid will be produced when it meets moisture, which will aggravate the corrosion of insulation.
4. During partial discharge, due to the electrolysis of electrodes and Schottky radiation, the oil will decompose, plus some impurities in the oil, it is easy to make the sludge formed by polymerization accumulate on the paper layer (mostly in the oil barrier or other in the insulating oil wedge). 
The formation of sludge will increase the dielectric damage angle tgδ of the insulation, reduce the heat dissipation capability, and even cause thermal breakdown. The continuous development of partial discharge will gradually increase the damage of insulation degradation, eventually shorten the normal life of the insulation, shorten the insulation strength in a short time, and may even destroy the entire insulation condition.
The harm of partial discharge to switchgears
1. Charged particles impact the insulation and destroy its molecular structure, thus damaging the insulation;
2. Due to the impact of charged ions, the local temperature of the insulation will rise, which will easily cause overheating of the insulation, and carbonization will occur in severe cases;
3. Ozone (O3) and nitrogen oxides (NO, NO2) produced by partial discharge will corrode the insulation, and when there is moisture, nitric acid will be produced, which will further erode the insulation.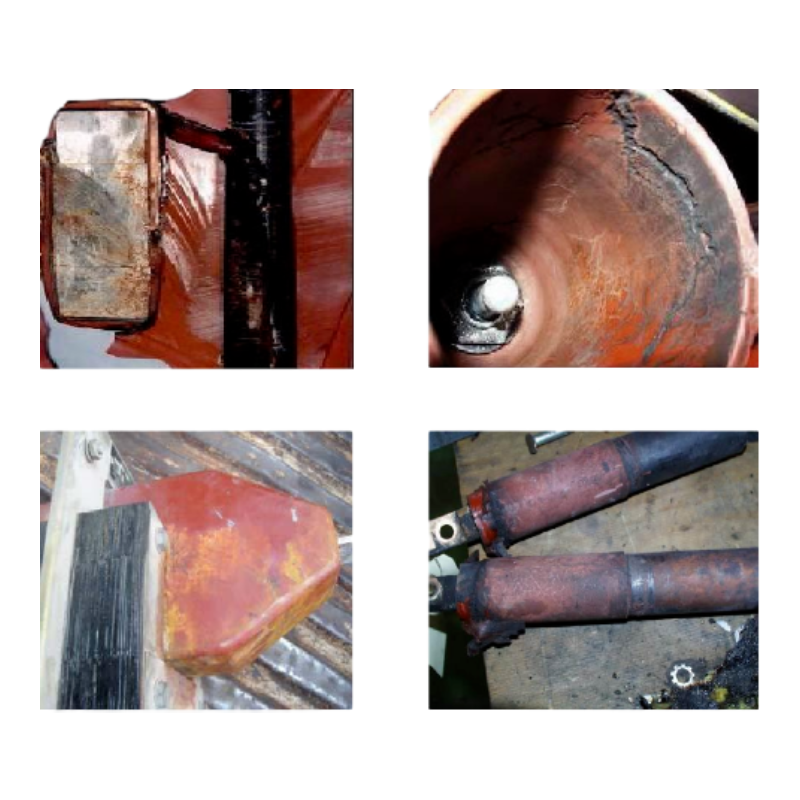 How to protect against partial discharge?
Regular detection: By regularly detecting the discharge inside the electrical cabinet, potential problems can be found in time and corresponding measures can be taken to repair them.
Selection and maintenance of insulating materials: select high-quality insulating materials, and regularly check and maintain the state of insulating materials to avoid damage from partial discharge.
Introduce isolation technology: Introduce isolation technology in the electrical cabinet to isolate the potential partial discharge area from other parts and reduce the risk of partial discharge in the electrical cabinet.
Equipment protection: Install over-current protection, over-temperature protection and other devices such as partial discharge monitoring system to cut off the current in time to prevent further development of faults and reduce fire risks and equipment damage.
Enhance operation and maintenance management: strengthen the daily operation and maintenance management of electrical cabinets, maintain a clean and dry environment, conduct regular inspections and maintenance, and eliminate potential failures in a timely manner.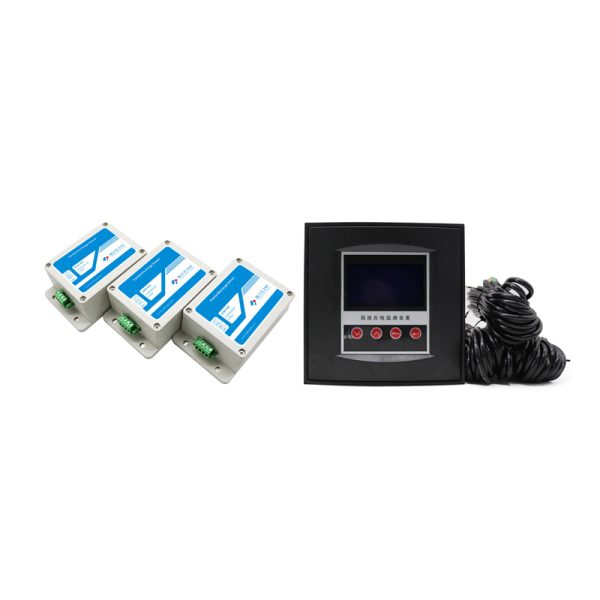 What are the advantages of Blue Jay's partial discharge monitoring system (PD3000)?
Blue Jay partial discharge monitoring system (PD3000) provides continuous monitors of partial discharge (PD) in equipment such as transformers, cables in switchgearand rotating machines, etc. You can call this monitor partial discharge monitoring switchgear too.
Blue Jay PD3000 partial discharge monitor can be used with UHF sensor, TEV sensor, Ultrasonic sensor and online detection of partial discharge of high voltage equipment such as transformers, high voltage switchgear, GIS, and cable joints. Easy to carry, fast measurement, strong anti-interference ability, easy to use on site.
Main features of PD3000 partial discharge monitor
Waveform data recording function.
Non-intrusive detection method.
Alarm multi-level threshold setting.
Sensor detects TEV and audible ultrasonic.
Automatic PD data acquisition and analysis.
Rapid detection of partial discharge conditions.
2*DO NC & NO contact for external alarm trig.
Joint detection of partial discharge signals by transient earth waves.
Anti-interference performance and measurement accuracy.
RS 485, Modbus-RTU, SCADA systems.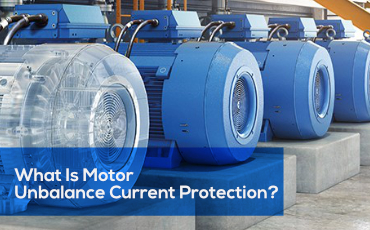 The motor unbalance current protection is an important motor
Read More »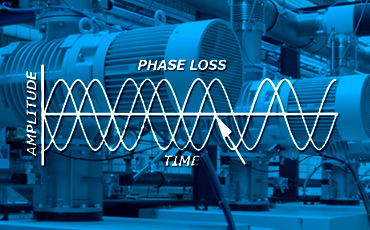 The Phase Loss Protection is a critical motor protection
Read More »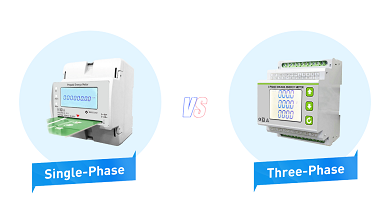 When choosing an energy meter, you may want to know the difference between single phase and three phase energy meter.
Read More »