Blue Jay's regular meter provide switch power supplier; typical working range is 85-265Vac/dc or 90-240Vac/dc. Please ensure that the auxiliary power can match for meter to prevent damage to the product.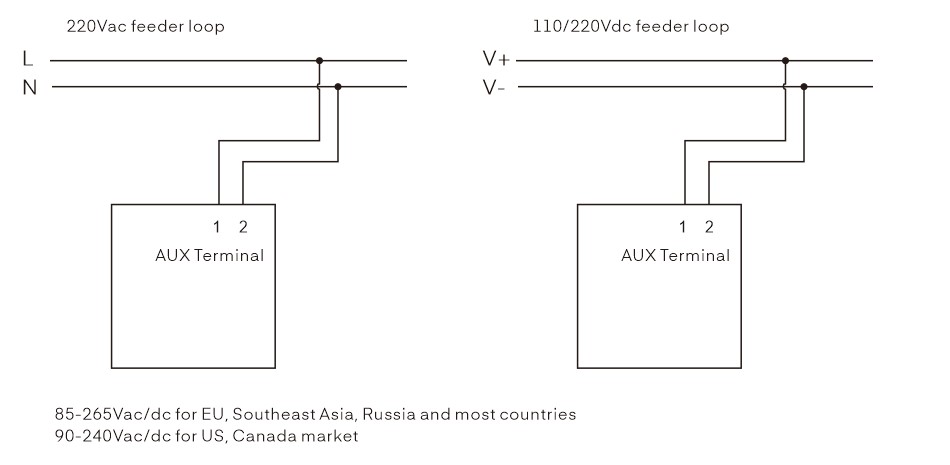 194 series have extra 48Vdc and 20-60Vdc two types power module to select. 48Vdc characterized for communication power systems, 20-60Vdc provide large range for various circuit application. Two modules also have different price, please contact our sales team for support.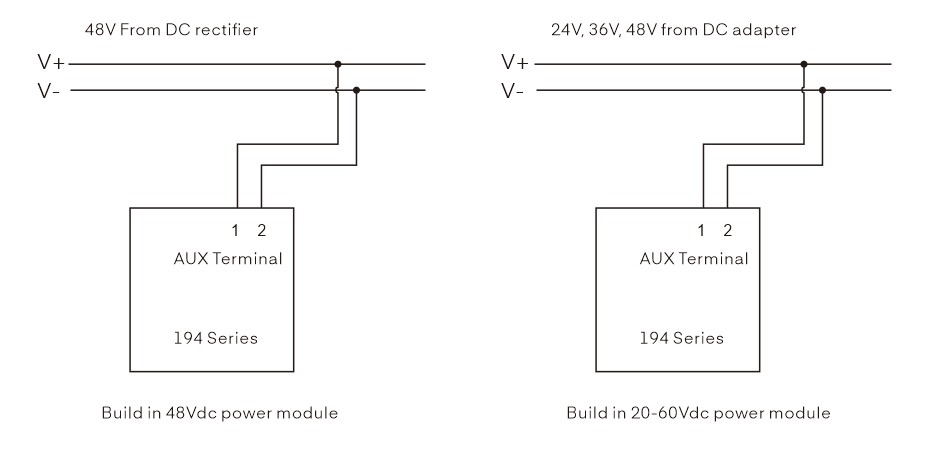 Other products may have DC AUX selection: For some trial orders, engineer may simply transplant existing DC power module through jumpers wiring, but it is only limited to some applications with low requirements.


Cautions: Due to power module may temporarily fixed in products, generally speaking, this test sample cannot withstand the Hipot test, also may not pass EMC testing or other electrical performance test.
Blue Jay will redesign the circuit board after the functional verification (so the product will be suitable for OEM-II contract, click here for more details), the official product can fully meet the technical indicators.